Assess Everything.
Find Your Strengths &
Weaknesses
Champions™ is an online learning and assessment tool utilizing 'gamification' and friendly competition. Powerful reporting enables individuals and organisations to get an accurate snapshot of their skills and make intelligent decisions for future learning.

Assess
Test yourself or anyone on any topic.
Engage
Play in groups, organise a community, a league, a competition, safely and securely.

Target
Find any gaps in knowledge quickly, focus your learning where you need it.

Report
Generate results and analyse them any way you want, across any group or community.
Gamified Online Learning & Assessment
Champions™ helps anyone to learn faster and be smarter……..while having fun!


What our champions are saying…
Not only is Champions™ a great way to learn faster, but it's also a great experience. We surveyed some Champions™ users* and here's what they thought:


*2019 pilot study. Sample size: 116
Find out where you're at, no matter where you are
Play gamified assessments on the go and get your reports instantly! With the power of champion in your pocket, you're never alone on your skill journey.
Champions™ offers a unique platform that allows its users to be smarter, faster.
Champions™ is the best self assessment tool available. Champions™ offers fast and flexible self assessment for individuals and organisations. This gives users a smart-mover advantage with a broad offering of products and services. For business, Champions™ offers a quick and easy way to benchmark an entire workforce and optimise training budgets.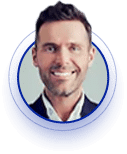 Find out how Tom was able to assess his client's capability, quickly and easily using the Champions tool.