Find the plan that works for you!
Champions has a membership level to suit your needs
All membership levels include:
A personalized dashboard, including at-a-glance data, reward badges and skills journey


A diverse library of engaging content, plus make your own challenges
Access to the Champions Marketplace where you can get courses, exams and resources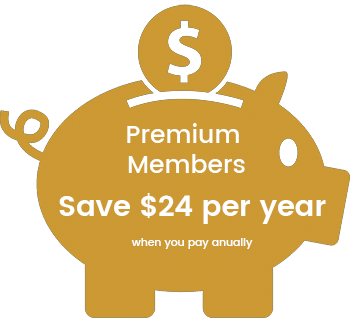 Premium Members
Pay monthly @ $9 per month = $108 per year
Pay annually @ $7 per month = $84 per year
Save $24 per year when you pay annually
– that's the equivalent of 2 months FREE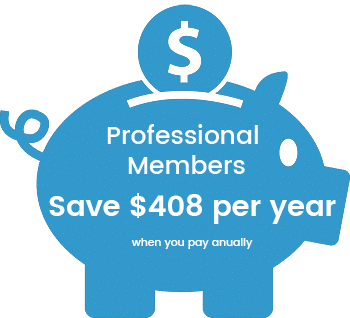 Professional Members
Pay monthly @ $199 per month = $2388 per year
Pay annually @ $165 per month = $1980 per year
Save $408 per year when you pay annually
– that's the equivalent of 2 months FREE
Personal
Suits casual users who want to test their knowledge in a range of topics.
Play any QuizGame from the Champions Library

Get detailed analysis of the Challenges you've played

Create your own QuizGames to share with your friends

Level up, earn XP, get rewards & share your results

Get smarter and climb the World Rankings
Premium
Suits users who want to know their strengths, get accredited and further their skills journey
$
7
USD Per month (billed annually)
Access the full range of Challenges on the Business Library

Map your learning path with the Skills Journey

View detailed reports of your Assessment results

Take learning to the next level with Masterclass

Learn faster and easily pass any Exam
Professional
Suits Organisations who want to drive a culture of learning and improvement by capturing real data
$
165
USD Per month (billed annually)
Create, send and manage Evaluations for your students

Use the Champions Lead Generator to gain new customers and add value

Create your own targeted team assessments

Gift Premium Memberships to your clients every month

Create and manage MasterClass content

Commission new topics in the champions library
Enterprise
Suits Organisations requiring a complete solution to fulfill their business potential and align capabilities
A full featured platform INCLUDING:

Manage your own stand-alone company branded Champions community

Develop an Assessment Portal and Skills community for your ogranisation

Offer your own branded Assessments

Access your branded community on any device

Create and run your own Capability Model

Communicate directly with your members
Champions Professional has allowed me to assess my entire team with very little time and effort. Plus, everyone actually enjoyed the experience. It's now an essential tool for us.
I like that everything is one place. The ITIL assessment is excellent and is something you just can't get from an ordinary practice exam paper.
This is the tool we've been looking for. Easy to use and more useful than we first thought it would be. Seems to get better the more we use it!